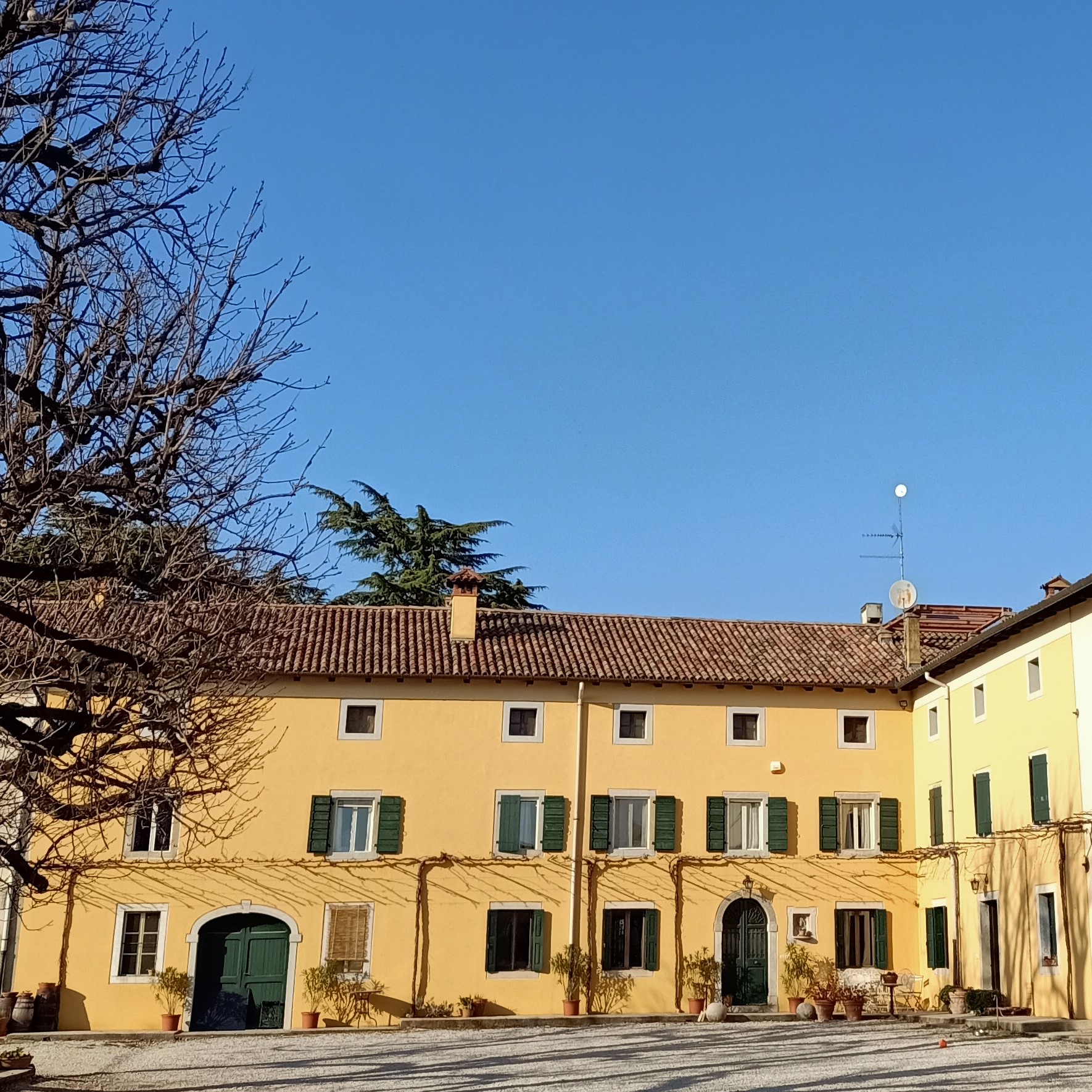 The Roselli della Rovere family has lived in Tomba di Mereto for a long time, and like most rural families in Friuli, has always had some vines in their fruit garden.
The actual vineyard was inaugurated in 1956 with the plantation of Tocai (now called Friulano) and Merlot vine lines. In these last sixty years, the family has worked to produce a genuine wine made with their own grapes.
In the courtyard of the farm, in the shade of six centenary chestnuts, the many farm and family activities have been taking place for a long time. To this day, visitors are given a warm welcome in this typical courtyard animated by the comings and goings of tractors, children playing and the calls of farmayard animals.